FAQ's
​
Thanks for booking a consultation with me. This document aims to answer FAQ's.
HOW DO I BOOK?
Private consultations are available upon request, please get in touch to arrange an appointment.
PHONE: +44(0)7984527094  EMAIL: info@luciebradley.co.uk
WHERE?
Due to the current COVID situation it is yet unclear about where consultations from October will take place. Upon booking you will be sent a zoom and google calendar link, assuming the consultation will take place remotely. That will also be the option should you not live near Glasgow, nor able to travel. There is a possibility that the consultation may take place from my home in the Southside of Glasgow. Closer to the time the venue will be confirmed via email.
WHAT?
The consultation takes 60 minutes. Prior to the consultation you are required to fill in this health questionnaire: https://forms.gle/m4ZzUrSbbAxBNd9S7. The cost of the consultation is £80. The cost of your herbs is separate and typically costs about £40/month. You will pay for your herbs electronically via paypal or BACS after you have been emailed an invoice.
During the consultation we will discuss your main health issues, as well as your whole health – how you got to where you are now and also where you would like to be, in terms of your health. The aim of the consultation is to get a broad overview of who you are and what's going on. I will consider your whole self. I will also help you to understand what is happening and how things are connected. I am passionate about health autonomy and body sovereignty and I can help you have these through a collaborative and educational relationship between patient and practitioner. At the end of the consultation we will agree on a suitable date and time to have a follow up consultation. Your follow up consultation will be 3-4 weeks following your first consultation. The cost of your follow up consultation is SEPARATE to the initial consultation fee. Every consultation/ time you schedule with Lucie is chargeable at the following rates: £50/30 minutes, £80/ 60 minutes. Should your financial circumstances require it, you may come to a special agreement with Lucie about how much you would pay for time. After every consultation, unless prepaid through the online booking system, you will be sent an electronic invoice which you are required to pay within 30 days.
Following the consultation your medicine will be prescribed by me, based on what you told me and the 3 clear health goals YOU will set during the consultation. Medicines are dispensed weekly, on a Wednesday and will be sent to you via courier. Your medicine should be with you within 7 days (apart from those living outside the UK). All medicines are clearly labelled with instructions so you can begin them immediately, following the instructions on the labels. Within 7 days following your consultation I will email you with feedback and verification of what you're taking and how to take it. I will also provide you with clear recommendations on diet and supplements, and with links on where to buy these from.
How many follow up consultations you have will be discussed and agreed to between us as we go along. Typical minimum length of treatment is 3-6 months but could be longer. Again, this will be discussed and agreed, depending on how you respond to treatment, what you want and how much support you need. It may also depend on your financial circumstances and I encourage transparency around this to make the treatment work for you, long-term.
Other things:
If you have had any medical investigations or biochemical testing carried out and have a hard copy of the results I may request a copy. I am trained to interpret biochemical test results and they can provide another form of information about what's going on in your body
I may recommend you invest in specific private biochemical testing if you cannot get that through your GP. I work with a private biochemical testing company called Genova Diagnostics, that provide an extensive range of diagnostics. This comes at your own cost and is not included in my fee or cost of herbs. It is entirely optional.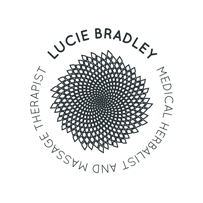 Lucie Bradley MSc | Medical Herbalist & Holistic Therapist
Lucie Bradley Rated 5 / 5 based on 10 reviews. | Review Me