Testimonials
​

Ruth, 32 Primary Teacher
Lucie is professional, knowledgable and makes you feel at ease from the moment you walk in. The whole experience is very relaxing and I have benefitted hugely from her massage and herbal tinctures. I would highly recommend!!

Magui, 43 Life Coach
Lucie has been a key part of my journey to a more naturopathic approach to healing and to health management. I suffer from Endometriosis, a chronic and painful condition, and since consulting with Lucie I have been able to significantly reduce my intake of pain killers. She has helped me to improve my overall health and energy levels by advising on effective natural supplements. She is hugely knowledgable and willing to share her expertise and point you in the right direction. She is very thorough and takes a holistic view of a person's health- exactly what I was looking for! I feel supported and guided by a great professional- thanks Lucie!

MP, 45 Proof Reader
I began my journey with Lucie almost exactly a year ago. I first saw her in a pretty desperate state after giving up on conventional medicine for coping with depression/panic etc. Together we came up with an action plan of hitting my issues from many angles with a baseline support of herbs. Lucie has guided and encouraged me through hard times over the last year and I have always felt we are a team with mutual respect for each other finding solutions to my challenges. I am now in vastly better shape than ever before and because of this would trust Lucie with my nearest and dearest to help them with any emotional or physical issue.
Dorothy, 53 Primary Teacher
I heard about Lucie from a friend and went along to my first appointment with mixed feelings about how herbal medicine could work but open to anything that could help me. From the minute I met Lucie I was put at ease by her calm and reassuring manner. I have been seeing her for a few months and no longer doubt the amazing effectiveness that herbal medicine can contribute to positive well being. I already feel better than I have done in years. I have more energy, better self confidence and better all round health. I can't thank Lucie enough for her support throughout many difficult and dark days.

Matt Moore, 18 Hospitality
I have been to see Lucie on two occasions now, and I have to say on both occasions the medicine she prescribed to me worked wonders. The first occasion was stress related and the second was to do with my joints. Both times I have been given a very professional consultation and could not have asked for better results. Thanks too Lucie I highly recommend herbal remedies to anyone. Lucie is an amazing person and herbalist. I would recommend her to anyone. Thanks Lucie!!

Shannon, 21 University Student
I was first told about Lucie Bradley through my Aunty; I had never been to a herbalist before so I was eager to try it out. I can honestly say that Lucie Bradley and her herbs have helped me both physically and mentally. Alongside her warm personality, her consultations are very in depth and helpful. I would recommend Lucie to anyone as her herbs can help with a vast range of problems.

JoAnne, 47 Entrepreneur
After years of seeing multiple doctors and having 2 surgeries due to irregular bleeding caused by uterine polyps, I finally saw Lucie in hopes of achieving some success that alluded Western doctors. Based on my symptoms from a thorough intake of questions, she prescribed herbs and tincture, as well as recommended some dietary changes. She followed up a month later and I was thrilled to share that in just a month's time, the irregular bleeding was significantly light in both volume and color! Needless to say, I am sticking to Lucie's plan that has already started the healing process. I highly recommend Lucie because her depth of knowledge far extends just what herbs to prescribe an ailment. It's also evident she's equally invested in your health/wellness goal, as you'll easily find out when you meet her. So don't wait and make an appointment!

Norman Morrison, 56 Lorry Driver
After some time of seeing Lucie for regular massage for joint pain and stiffness (knees, hips and lower back) I began taking herbal medicine on her recommendation because the pharmaceutical drugs I'd been prescribed by the GP weren't working. After 2 weeks the swelling in my knees had gone and I completely stopped using pharmaceutical drugs. I notice a significant improvement in my condition and trust Lucie's expertise. I recommended my 3 grown-up children, who now see Lucie regularly for massage.

Mark Fitzpatrick, 33 Community Development Worker
Lucie's treatment has been invaluable at a time where I have been battling serious chronic health issues as a result of a persistent virus that affected the visual cortex of my brain. NHS specialist were able to name and identify issues but offer no further help or support beyond tests and scans to ensure my overall safety. Herbal medicine has had potent visible effects, with the reduction of inflamed areas around the affected areas of my body and stress levels falling dramatically. Lucie has helped keep me on track and helped me look at all the processes that will lead me to my fullest recovery. Lucie is a fantastic, intuitive person with a great wealth of knowledge and I feel she gives what she can, to what is often an emotionally difficult experience. Everyone deserves the help it offers and Lucie certainly knows her stuff!

Margaret Friend, 48 College Lecturer
Three years ago I was diagnosed with 'Post Viral Chronic Fatigue Syndrome'. I first met Lucie seven months ago, after having a very small relapse. I am so glad that I did go to Lucie, it was so refreshing to find someone that actually listened to my symptoms and understood my problems. One of the main things that I highlighted during our first meeting was that I continuously picked up colds/viral infections. We both agreed that the main aim of the medicine prescribed would be to strengthen my immune system and boost my energy levels. I followed Lucie's recommendations to the best of my ability and for 6 months I was infection free. Regular check-up appointments reminded me of my condition and of what I should continue to do in order to avoid relapse. I believe in Lucie so much that my 16 year old son is now taking herbal medicine after a glandular-fever like viral infection.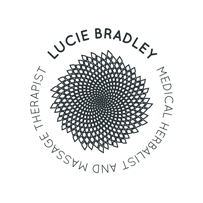 Lucie Bradley MSc | Medical Herbalist & Holistic Therapist
Lucie Bradley Rated 5 / 5 based on 10 reviews. | Review Me